The best way to start up a food chain is to start with a food truck. Well, you might think that it will cost you too much, but the investment is lower than any other way of starting a food chain. There are a lot of food truck manufacturers in the US where you can get them customized according to your preferences.
The one thing that every buyer and seller fears are that if the transport is not safe, you might have to bear the losses. Well, here is the perfect solution for you.
Ship a Car, Inc is one of the top food truck transports in the US that also specializes in shipping food trailers, mobile kitchen, and other mobile restaurants. They are well known in the market as food truck transport kings as they provide top-quality and timely deliveries. 
They have been in this business for around 30 years and provide the highest level of vehicle shipping service in the country. They ship all kinds of vehicles like cars, golf carts, food trucks, motorcycles, military vehicles, and many more. To get your food truck shipped safely across the US, visit: https://www.shipacarinc.com/services/specialized/food-truck-shipping/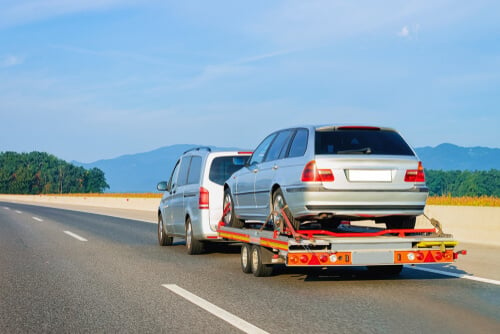 What is the process?
The process of ordering a shipment is very simple and is done by professionals according to your convenience. 
The first thing you must do is to get your transport quote. At ship a car, the process can be done online in just three simple steps.

Visit the website and enter the details of your location and food truck.

It will process your information and give you the approximate cost of shipping.

You can also call and talk to the shipping specialist directly to know the cost of transport.

Next, you book your shipment reservation with the dealer either online or by speaking directly to them. You pay only when your vehicle is dispatched to the carrier. You sign a transport contract and complete your reservation 

Your vehicle is then assigned to a carrier and you make the initial payment to secure your spot. 

Lastly, your vehicle will be inspected by you and the trucker. Your vehicle is picked up and loaded safely and dropped at your desired location. When you are satisfied with your delivery, you sign the bill of lading and accept it. 

The final payment is made to the driver and you are ready to go!
Things you must check before you ship the vehicle:
Vehicle wrapping, outside vinyl tapping, and advertisement is properly sealed.

All loose kitchen items are secure.

All gas from cooking tanks is released and the electronics are unplugged. 
How is the cost determined?
The price of shipping a food truck is determined by various factors. It can range from $1 to $2 per mile depending on the following factors: Time of the year, mileage, location of pick-up and delivery, and the length, width, height, and weight of the vehicle.
These shipment companies work with everyone from the food truck builders to direct customers.